Page Biolink
Created on 3 March, 2023 • Blog Maulink • 1 minutes read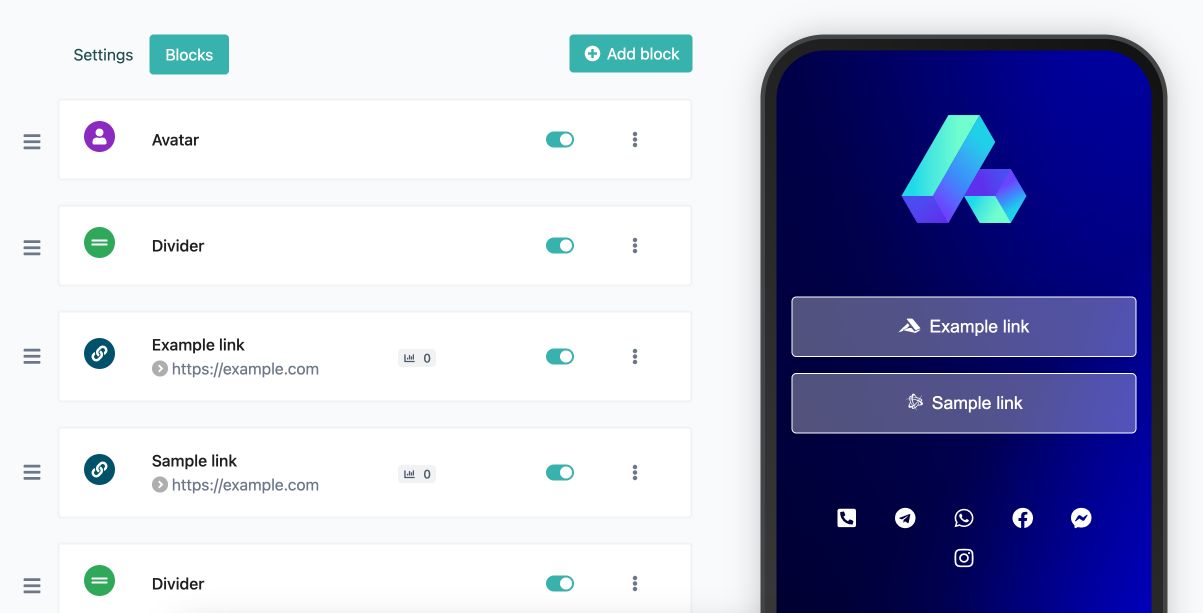 Halaman tautan bio, juga dikenal sebagai situs web pribadi atau portofolio online, adalah cara yang bagus bagi individu untuk memamerkan profesi mereka.
A bio link page, also known as a personal website or online portfolio, is a great way for individuals to showcase their work.
These pages usually include a brief biography or summary of the person's background and experience, a link to their social media profile, and a selection of their work or activities. Some may also include a blog or news section, where the person can share their thoughts on various industry topics or trends. One benefit of a bio link page is that it allows people to manage their online presence and present themselves the way they want to be seen. This is especially important in today's digital world, where potential employers, clients and partners can review a person's information online before deciding to work with them. Having a well-designed and professional bio link page can also help establish a person's credibility and expertise in their field.
It can also provide useful information for others to learn more about the person and their work. Creating a bio link page is easy and can be done using various online tools and services. Many website builders offer customizable templates and easy drag-and-drop editors, allowing anyone to create a professional website without the need for technical skills.
Once the page is created, it needs to be updated with the person's achievements, work and latest ideas. Not only does this help maintain the page, but it also shows that the person is active in their field and continues to learn and grow. Finally, a bio link page is a useful tool for individuals to showcase their professional accomplishments and personal interests. This can help establish trust, provide resources for others to learn more about the person, and manage their online presence. Creating a bio link page is easy and can be done using a variety of online tools, and keeping it up-to-date is key.